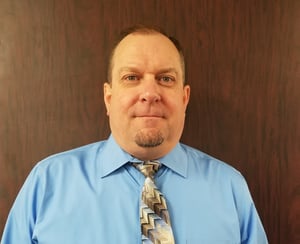 (Houston TX, July 10, 2018) After more than 20 years of success in Houston, Allpoints Surveying is expanding to the DFW Metroplex. The new division will focus on volume homebuilder residential surveying services and will be headed by Charlie Calvert, who will assume the role of Regional President.
Charlie has a rich background in comprehensive sales management and business operations skills with a demonstrated capability in translating overall vision into practical plans that drive revenue, growth, quality and customer satisfaction. He got his start with a distinguished military career and served 10 years on the police force. He has been a metroplex resident for 17 years and brings to the table a dedicated history of serving this community.
"I am beyond exited to join the Allpoints team and lead the expansion into the DFW area. Allpoints is extremely focused on customer satisfaction and we are looking forward to the growth and bringing customized surveying capabilities to homebuilders in the area," said Charlie Calvert.
Allpoints has a reputation for excellent customer service and reliable value, which is a sentiment Charlie shares. In the past Charlie has been instrumental in transforming team morale and drastically increasing sales margins. At a one of the nation's top homebuilders, he reorganized operations based on customer comments and issues, which resulted in a move from an F to an A+ rating from the Better Business Bureau.
About Allpoints
Established in 1996, Allpoints Builder Surveying is now the leader in providing high-quality survey services to meet their customers' needs. A tradition of commitment to customer satisfaction and advanced technology has led to a reputation as Houston's #1 home builder surveyor. While providing surveys for builders, they also participate in many industry projects and charities to promote the enjoyment of homes, neighborhoods, and the greater community.